No matter how uncertain life may get, count on perfectly balanced meals and hitting your daily nutrition goals with the Meal Prep & Portion Collection. Everyday meal planning and food storage is a snap with the 4-Cup Prep Bowl and Perfect Portion Scoops.
Say goodbye to meal prep guesswork! This collection helps you conveniently prepare perfectly balanced faves with ingredients stocked in your pantry and fridge.
Exclusive Price: $17.95 | Savings: $12.50 | Retail Price: $30.45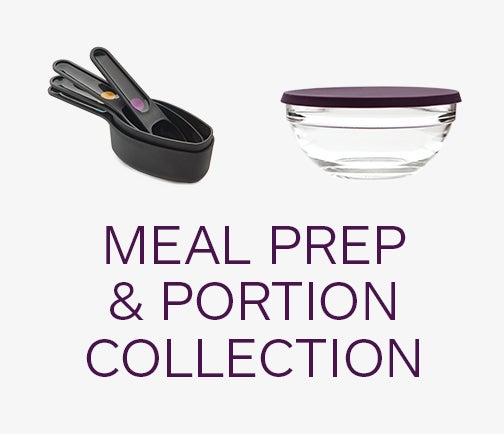 COLLECTION INCLUDES:
4-Cup Prep Bowl
Perfect Portion Scoops


May 1–31, 2020
Contact your Consultant to book your virtual Cooking Class today!